Raid explained
About 12 years ago I went to work with an international company in Sydney, Australia. I was a young IT guy and had only been in IT for about 6 years at the time and had mostly worked on desktops and small microsoft networks.
While working there I met a number of experienced IT people and gained a vast wealth of knowledge and I am greatful for the experience that I gained. One of the people that I learned a great deal from was the Lotus Notes administrator. I once asked him what was this RAID thing all about, he pointed me to a document that he had created in one of the company help databases and I instantly had a working knowledge of RAID.
An excerpt from Wikipedia below describes where the name RAID came from.
"RAID is an acronym first defined by David A. Patterson, Garth A. Gibson and Randy Katz at the University of California, Berkeley in 1987 to describe a Redundant Array of Inexpensive Disks,[1] a technology that allowed computer users to achieve high levels of storage reliability from low-cost and less reliable PC-class disk-drive components, via the technique of arranging the devices into arrays for redundancy."
"More recently, marketers representing industry RAID manufacturers have revised the term to Redundant Array of Independent Disks, a convenient means of avoiding the expectation of low cost associated with the term inexpensive"
This video below should give you an idea of what RAID is all about.

Video: YouTube
Scientists create first Memristor: Missing fourth electronic circuit element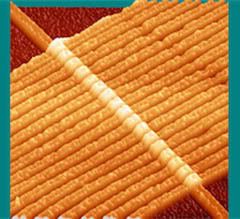 In an exciting breakthrough, scientists from HP Labs have built working prototypes of a new electronic circuit component called a 'Memristor'. The device may lead to instant-on PC's and analog computers that act in the same way a human brain does.
Until recently the Memristor had only been described using mathematical equations written back in 1971 by engineering student Leon Chua. Although Chua knew this circuit element should exist, he was unable to come up with a physical manifestation of the component.
"Thirty-seven years later, a group of scientists from HP Labs has finally built real working memristors, thus adding a fourth basic circuit element to electrical circuit theory, one that will join the three better-known ones: the capacitor, resistor and the inductor."
The researchers believe this discovery may be integral in the production of Instant-on PC's and more energy efficient computers and even computers that act in the same way as the human brain.
See the full story at the website link below.
Website: Memristor
Gigabyte Cool Rain – Water Cooled PC Memory
Water cooling now available for your computer memory.

Image: Geeky Gadgets
"This water based cooling system supports memory in dual channel and has an ultra slim pump and water tank. The radiator is based on a flip open design and has a 5cm fan for keeping the temperatures down."
"The system features two heat spreader units with allow the liquid inside the system to move the heat away as quickly as possible. 'Cool Rain' is pretty stylish and the blue LED is the icing on the cake. Though it may look complicated Cool Rain is very easy to install and supports single / dual sided RAM alike."
Website: Water cooled memory at Geeky Gadgets
Palm Centro released by AT&T
"AT&T, the largest mobile carrier in the US, will offer Palm's Centro handset to its subscribers starting tomorrow, 19 February 2008, for $199 with a $100 mail-in rebate and a 2-year contract."
"Apparently there will be a white, a black and a pink version of the Centro, which is pretty cool, as users have more colors to choose from."
Features include
Small touchscreen PDA phone.
1.3 MP camera.
Bluetooth 1.2.
microSd slot.
AT&T's push to talk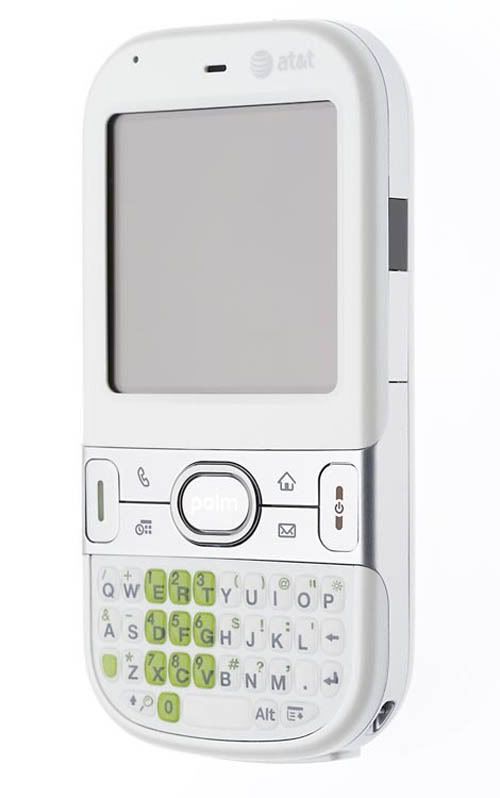 Image: Tech and amusing stuff

Image: Tech and amusing stuff

Image: Tech and amusing stuff
Website: Softpedia
Super computer made from cluster of Apple G5′s

Video: Google Video


This video shows a cluster of 1100 Apple G5 computers at Virgina Tech. It is the 3rd most powerful super computer in the world and the least expensive system in the top 10.
Russia buys IBM Blue Gene, one of the World's most powerful computers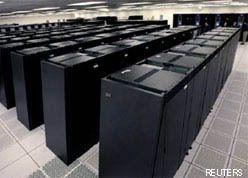 Russia's Moscow State University has recently purchased an IBM Blue Gene, one of the world's most powerful supercomputers.
"This is the first time that such sophisticated technology has been exported to the former Soviet Union" according to makers IBM.
"The Blue Gene computer is capable of 27.8 trillion operations per second and is being used by the university for nanotechnology and scientific applications such as modelling the heart."
"This agreement with IBM heralds a new era of supercomputing in Russia," said Viktor Sadovnichiy, director of the university, in a statement. The world's most powerful supercomputer is a Blue Gene device owned by the US Department of Energy and used at the Lawrence Livermore National Laboratory to model the ageing of the US nuclear weapons stockpile and predict potential problems.
According to IBM, the supercomputer will be among the top 50 most powerful computers in the world.
The Moscow University paid approximately $5 million for two racks of the supercomputer, which can run 2,600 times faster than the fastest home PC.
Internal design of the Blue Gene is shown in the image below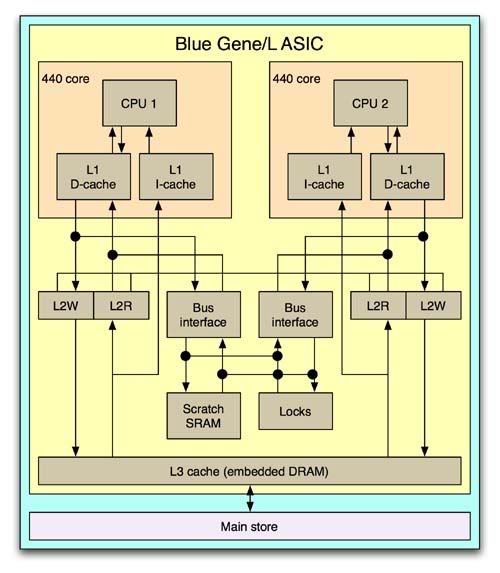 Website: IBN Live
Vintage Technology Ads, We've come a long way
I was recently looking at Wired.com and found a post on Best Vintage Technology ads. They are mostly serious ads, but somehow age has seemed to make them a little humorous, I guess it's just funny when people talk about the latest technology of the past, it seems so archaic when compared to what we take for granted now.
Check out the sample video below.

Video: YouTube
See the rest of the selection on wired.com at the link below.
Website: Vintage technology ads on wired.com
New Australian chip design may help to find aliens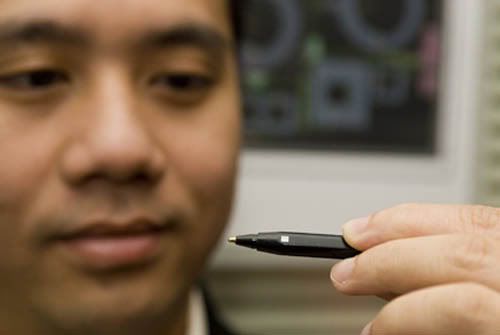 Dr Hai (Harris) Le, Project Manager and Chief Designer, holding the microchip on a ballpoint pen.
A quick break from the backup posts, I found this story on ZDNet and thought it was worth a post.
A new electronic chip being developed at La Trobe University's Centre for Technology Infusion (CTI). It is hoped that the new chip will be integrated into the world's largest radio telescope.
The chip is being tested at the CSIRO's ATNF facilities at Marsfield, and it is hoped that it will form part of the Square Kilometre Array, a 1.8 billion dollar project that will be the worlds first global telescope.
Construction will begin on the telescope in 2011. It will be by far the most sensitive radio ever built, designed to pick up signals from space. The telescope is designed to pick up signals such as, Traces of the big bang, pulsars, magnetic fields black holes dark matter and extraterrestrial life.
For the full story please visit the website link below.
Website: ZDNet Australia