Video: Google Video


This video shows a cluster of 1100 Apple G5 computers at Virgina Tech. It is the 3rd most powerful super computer in the world and the least expensive system in the top 10.

Video: YouTube
It would seem from this small survey, that most computer savvy people prefer Firefox over Internet Explorer. The people who use Internet Explorer seem to do so because that is all that they know.
Here are some of the names you would know as the most well known computer companies in the world, but how did they get their names?
Apple, Cisco, Hewlett Packard etc
See the answers Read more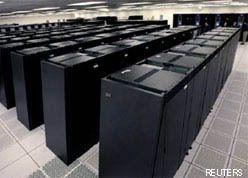 Russia's Moscow State University has recently purchased an IBM Blue Gene, one of the world's most powerful supercomputers.
"This is the first time that such sophisticated technology has been exported to the former Soviet Union" according to makers IBM.
"The Blue Gene computer is capable of 27.8 trillion operations per second and is being used by the university for nanotechnology and scientific applications such as modelling the heart."
See the full post here Read more
This is a funny story. A guy who calls his blog Bic's Bickerings has a post on his blog about receiving a support call from Microsoft 10 years after the original call was placed.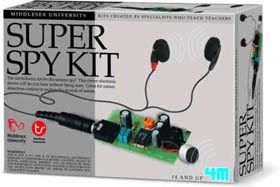 "Microsoft is developing Big Brother-style software capable of remotely monitoring a worker's productivity, physical wellbeing and competence."
"The Times has seen a patent application filed by the company for a computer system that links workers to their computers via wireless sensors that measure their metabolism. The system would allow managers to monitor employees' performance by measuring their heart rate, body temperature, movement, facial expression and blood pressure. Unions said they fear that employees could be dismissed on the basis of a computer's assessment of their physiological state."
I was recently looking at Wired.com and found a post on Best Vintage Technology ads. They are mostly serious ads, but somehow age has seemed to make them a little humorous, I guess it's just funny when people talk about the latest technology of the past, it seems so archaic when compared to what we take for granted now.
Check out the sample video. Read more
If you use Mozilla Thunderbird as your email client then you will need to know how to backup regularly so that in case of disaster you do not lose all your messages and addresses.
So how do you do this? Well there are a couple of ways and they are not that difficult. Read more